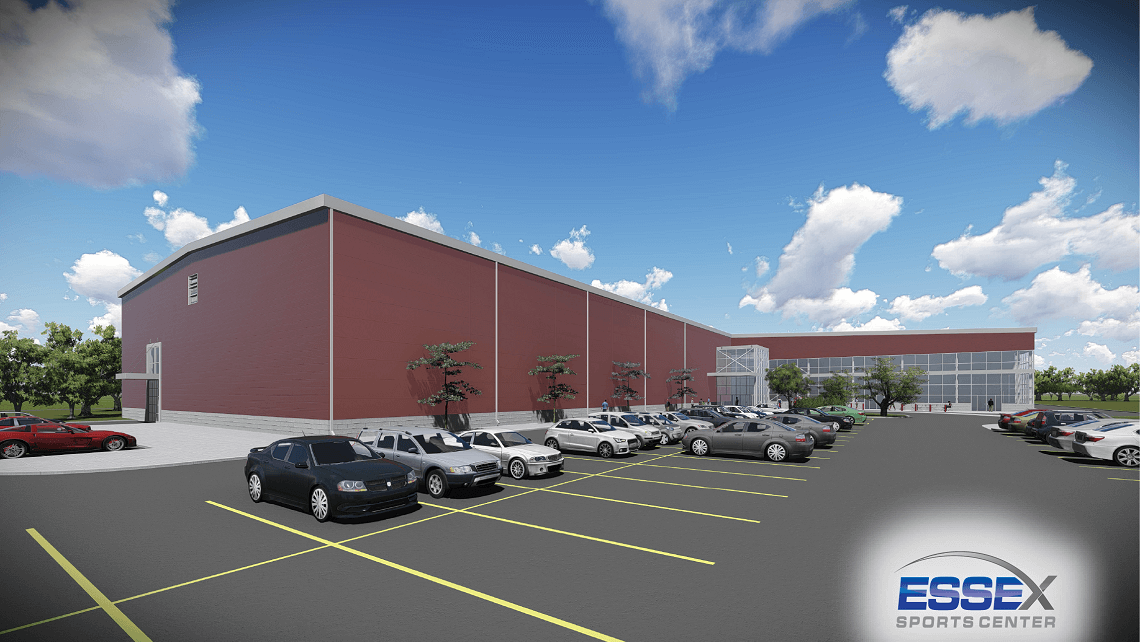 The ESSEX Sports Center is currently under construction in Middleton, Massachusetts, under the construction management of Mr. Angevine, and is a true public private partnership with our sister company Essex Sports Center, LLC, as the Lessee, the Commonwealth of Massachusetts as the land owner and lessor, and the brand new Essex Technical High School as the third party beneficiary; along with the seventeen towns within its District.
The Essex Sports Center is a proposed 120,000 sq. ft. recreational center to be located adjacent to the state-of-the-art Essex Technical High School in Middleton. The Essex will look to 'partner' with the school to design, construct, and manage a privately owned sports & recreational center that will provide the school much needed ice and indoor turf without the burden of construction, operations, management and maintenance.
In executing the Essex Sports Center lease with the school, Mr. DeVellis has worked with the Massachusetts House and Senate to obtain approvals to obtain a 25-year no-bid lease – overwhelmingly approved by both parties in the General Court. This public / public / private partnership is a unique relationship that is truly a benefit to all parties.